Saturday Night At The Movies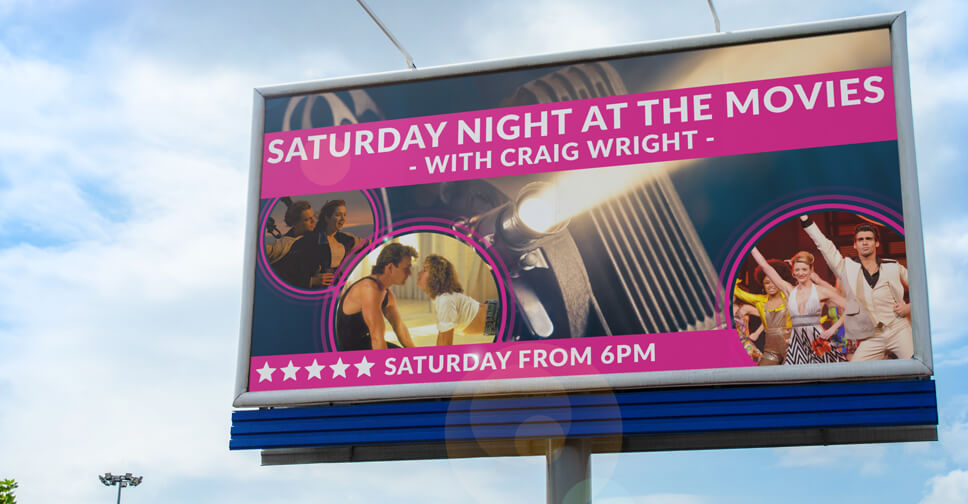 Pick your popcorn and switch your phone to silent as we deliver the biggest and best songs from the movies!
Transport yourself to your favourite scenes from the world's biggest movies as The Breeze brings the classic tradition of Saturday night cinema to your home, car or (cue: Celine Dion) wherever you arrrrrrrrrrre.
Listen every Saturday evening from 6pm as Craig Wright directs Saturday Night at the Movies.
What song would you like to hear?
More from The Breeze
Find 1000s of singles in your area with The Breeze Dating. Sign up for free and start a conversation with like-minded individuals today.
Catch your local Breeze
Find your nearest station to listen live, see local news, features and more.
The Breeze VIP Club
Get the VIP newsletter and be the first to hear of our incredible competitions!